About Us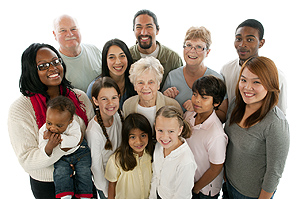 StarVista is a non-profit organization dedicated to transforming the lives of children, young people, adults, and families across San Mateo County.
Recognizing that building strong and healthy communities begins with helping each person to develop their own path of personal growth, StarVista has provided a wide variety of high-quality programs for more than 30 years.
Formerly known as Youth and Family Enrichment Services, StarVista came into being when Youth and Family Assistance and Family and Community Enrichment Services merged in 2003. StarVista offers unparalleled counseling, prevention, early intervention and education resources and services to more than 34,000 people from diverse communities throughout San Mateo County every year, creating opportunities for healthier, stronger, and more hopeful lives.