Youth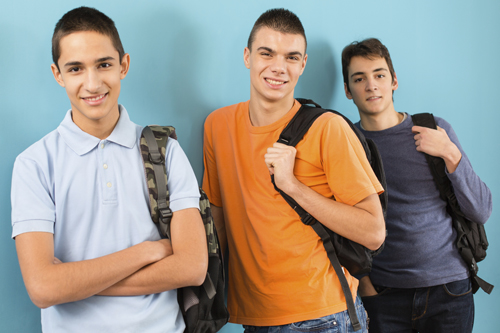 StarVista transforms the lives of children, young people, families, and the communities they live in. We work with people in need across San Mateo County, helping them to create positive and long-lasting changes. These programs give youth the confidence and skills they need to thrive:
Daybreak provides transitional housing and independent living skills training for homeless youth ages 16-21. Residents participate in a structured, 12-month program, where they are required to attend school and work. Youth are connected to medical and mental health services and learn how to shop, cook, manage their money, find and maintain a job, and locate housing.
GIRLS is an intensive court-mandated program that provides assessment, counseling, and case management services for incarcerated girls ages 13-18. The program's goals are to improve psychological well-being, physical health, emotional stability, family and social interactions, occupational readiness, and intellectual growth.
Health Ambassador Program-Youth (HAP-Y) seeks to train youth ages 16-24 to become Health Ambassadors. The trainings cover the common challenges in mental wellness, learning the signs and risks of suicide, suicide prevention and how to access mental health services.
Insights offers outpatient substance abuse and mental health treatment services which empower youth to take responsibility for the choices in their lives. Participants and staff work together to identify hope for the future and create positive changes for themselves and for their families.
School Based Services has been providing high quality mental health services to San Mateo County students for over 10 years. The goal of this program is to support students in improving aspects of their lives that may lead to enhanced school performance and increased engagement in learning.
Transitional Youth Services provides housing assistance with comprehensive supportive case management services for former foster care and probation youth ages 18-24. Youth participating in this program are required to work or attend school while developing independent living skills.
Your House South provides 24-hour emergency and temporary housing for runaway and homeless youth and families in crisis. Youth participate in a structured program that includes individual, family, and group counseling, with the goal of reuniting the youth with their families.
Youth Development Initiative promotes and advocates the healthy development of youth in the community. High-school youth are able to learn about health and wellness, youth leadership opportunities, youth resiliency, be trained as peer mentors.