Info on Suicide
Info on Suicide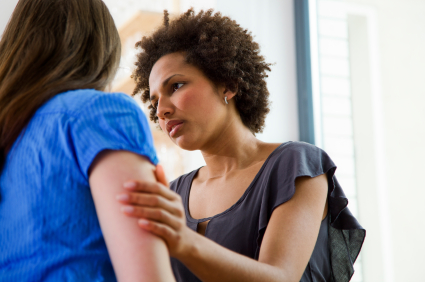 If you are worried that someone you know may be suicidal,we encourage you to call the Crisis Line.
Our phone counselors are trained in suicide assessment and are available to consult with you about whoever you are concerned about.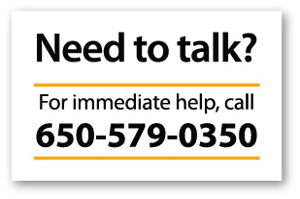 Warning signs of suicide
• Suicide threats
• Statements revealing a desire to die
• Previous suicide attempts
• Sudden changes in behavior: withdrawal, apathy, moodiness
• Depression: crying, changes in eating or sleeping, hopelessness
• Final arrangements: giving away personal possessions
What to do
Listen:Let your friend tell about their feelings and situation. Don't give advice or feel obligated to find simple solutions. Try to imagine how you would feel in their position.
Be honest:Tell them that their feelings and words scare you. If you are worried or don't know what to say, tell them so.
Share feelings: At times, everyone feels sad, hurt, or hopeless. You can share your feelings and let your friend know they are not alone.
Get help: 70% of people who die by suicide told someone before they did it. If someone is talking to you about suicide its important to get them help and keep them safe. Phone counselors are available 24 hours a day on our Crisis Hotline. We're here to listen.
For more information on suicide prevention, please go to the national lifeline website