Insights
Insights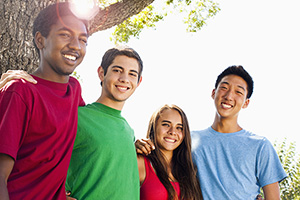 StarVista's Insights Adolescent Treatment Program offers outpatient substance abuse and mental health treatment services which empower youth to take responsibility for the choices in their lives. Participants and staff work together to identify hope for the future and create positive changes for themselves and for their families.

Through careful assessment and case consultation, Insights offers comprehensive services that include individual, group and family counseling sessions, case management and parent support sessions.

Insights program participants work collaboratively with staff to identify feelings and healthy ways of managing their feelings. Participants learn about substance abuse, mental health, healthy relationships, positive decision-making, communicating with parents and more.

For more information or to enroll in this program, call 650-366-8436 or email Alexi Arvanitidis at alexi.arvanitidis@star-vista.org.
Insights has two locations:
Redwood City:
609 Price Ave, Suite 205
Redwood City, Ca 94063
Daly City:
333 Gellert Blvd., Suite 206
Daly City, Ca 94014