Children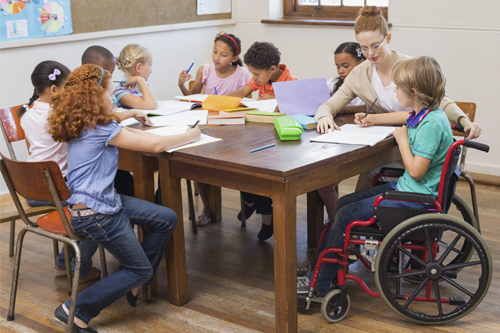 StarVista transforms the lives of children, young people, families, and the communities they live in. We work with people in need across San Mateo County, helping them to create positive and long-lasting changes.
These programs offer nurturing environments where children can learn and explore:
Child and Parent Services (CAPS) is available to any family with a child 0-18. The focus of program is reducing caregiver stress through a strength-based and short-term approach.

Children's Place provides prevention services for children from families that struggle with substance abuse. In an effort to break the cycle of addiction, the program uses psychoeducation and counseling to educate children about addiction, help them learn healthy coping and safety skills, build their self-esteem, and realize that they are not alone.

Differential Response is a home visiting and case management service for families who have been reported to a Child Protective Services, and have been evaluated as low-risk. Case managers help link families to resource centers, in-home therapy, and other services in schools and the community.

Early Childhood Mental Health Consultation is a program that strengthens the social-emotional development and school readiness of our community's high-risk children ages birth to 5 and supports low-income families and caregivers by providing mental health consultation, early intervention services, direct clinical services, and support for parents and caregivers on-site at subsidized childcare centers.

Healthy Homes strives to prevent child abuse and neglect, enhance the parent-child relationship, and reduce the impact of risk factors such as domestic violence, trauma, poverty, substance abuse, mental illness, and immigration and language barriers.

Strengthening Our Youth (SOY) program offers professional counseling, education, and prevention services to students and families in five schools throughout northern San Mateo County.

The Early Childhood Community Team provides Community Outreach, Mental Health Consultation, and Parent-Child Counseling services to pregnant mothers and families with children up to age three in the communities of Half Moon Bay, Pacifica, and Pescadero.