Photo Highlights from the Event
If you would like to view more photos from the event, visit our Facebook Page at https://www.facebook.com/media/set/?set=a.583148481696015.1073741827.264933400184193&type=1&l=e5bfa763b3

Thank you to our 2013 Starting Line Breakfast sponsors who help StarVista transform lives every day:
Hero Sponsors
Community Service League
Hannig Law Firm LLP

Champion Sponsors
Mills-Peninsula Health Services
Palo Alto Medical Foundation
Wells Fargo Bank

Helping Hand
Boston Private Bank & Trust Company
Coll-Sebes Family
First National Bank of Northern California
Howard & Martha Girdlestone
Harrington Group, CPA's, LLP
Kelly-Moore Paints
McDowall Cotter APC
Seiler LLP
Betty & Roger Toguchi

Supporters
Children's Place Supporters –
Carol Bergman, Joe Dooling & Betty Kaplan
Elaine Cummings
Michael & Judy Garb
Stephan Marshall
Lesley & Russel Martin
The Mercury News
Dr. Robert Mitchell & Dr. Sara Larios Mitchell
Chuck Ott
Peninsula Health Care District
Raiser Construction Company, Inc.
Recology San Mateo County
San Mateo Credit Union
Sheriff's Youth Program Fund
W.L. Butler Construction, Inc.

Keynote Speaker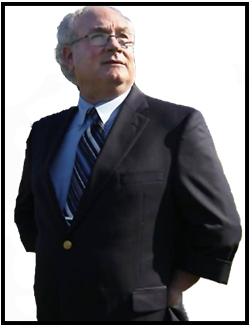 Mark Speckman was born without hands, a situation which might ultimately destroy the strongest of us. However, Mark has taken his physical liability and turned it into a positive.
Mark is well known for his successful coaching career but he is also a teacher, a motivational speaker, and a man who has learned to turn the adversity that life has dealt him into a positive affirmation. His life speaks volumes about never giving up, always doing the very best you can regardless of the circumstances, and how you can use your difficult (some would call it impossible) situation to help others. Mark taught high school social studies and coached football before becoming the Head Football Coach at Willamette University and then at Menlo College. He has recently been hired as the Running Back Coach for the Montreal Alouettes, a Canadian Pro-Football Team. In addition to his teaching and coaching duties, he developed and implemented a program for identifying and working with at risk youth at the California high school he taught at for eight years.
He has been listed in the prestigious Who's Who among American High School Teachers and was also selected as a Mentor Teacher in the state of California.


StarVisionary Awards
For our 21st Annual Event, we celebrate some supporters who have been consistently active in our community for the long haul, "paying it forward" to ensure that future generations can thrive.
The Carl Gellert and Celia Berta Gellert Foundation
Established in 1958, with the mission to promote religious, charitable, scientific, literary and educational services in the San Francisco Bay Area, the Carl Gellert and Celia Berta Gellert Foundation has been a generous supporter of StarVista since 1998. We are pleased to honor them in recognition of their loyal support for our Crisis Intervention and Suicide Prevention Center. The foundation's generosity has helped us meet our mission to strengthen communities through vital crisis services.
Howard Girdlestone
A resident of San Carlos since 1953, Howard, a former US Navy and Marine Corps member, has played many prominent roles in our community, including as a Board member and major donor. He and his wife Martha continue to ensure that the community is a better place because of their involvement and support.
Michael Garb
As former CEO and Board member for over 20 years, Michael continues to be active in working for children and youth in San Mateo County. Currently Chair of the First Five Commission, he continues to work to build strong communities that can support children and families in transforming their lives to reach their true potential.