News & Events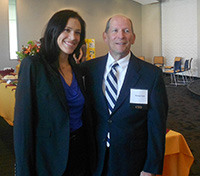 Message from the CEO
"I am pleased to have been selected by StarVista's Board of Directors for the position of Chief Executive Officer, and honored to follow in the footsteps of Michael Garb - an extraordinary leader and mentor.
I look forward to working with our staff, supporters, community leaders and the people we serve to continue the amazing work StarVista is known for, and to find new ways to transform lives and improve the quality of life in the communities where we all live and work.
I hope you'll join me in continuing the mission and improving the value of the work we do."
-Sara Larios Mitchell, PhD, MACP
Chief Executive Officer, StarVista
Publications
News Articles
---