Jo's Story
Life Changing Transitions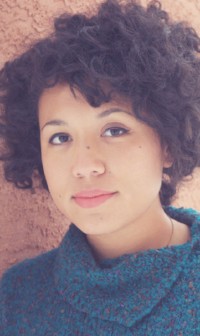 Jo*, a resident of StarVista's Daybreak home, was in elementary school when she first realized her family life was not normal. While reliable, supportive parents picked up her classmates each day from school, took them to and from afterschool sports activities, and often helped with homework, Jo's life looked very different. Verbal and emotional abuse were common in her home, and a reliable parental figure was foreign to her. Both of Jo's parents suffered from alcoholism and often became verbally abusive after bouts of drinking.
When Jo talked about her home life at school, Child Protective Services got involved, but the situation improved little. Her parents covered up facts and lied to their assigned social worker, ultimately blaming Jo for being a "bad child" and having CPS "meddle" in their lives.
As time went on, Jo's middle school years were fraught with questions of her own gender identity and her father's subsequent disapproval of who she was becoming. Unable to continue living in the stressful environment, Jo left home when she turned 18, couch surfing at friends' homes and falling in and out of unhealthy relationships until someone – recognizing both her pain and her potential – told Jo about Daybreak.
Daybreak is the only home for homeless youth in San Mateo County, and at the age of 20, Jo enrolled in the program. Desiring a different path, she fully immersed herself in its offerings. She attended its therapy services and signed-up for Medi-Cal insurance to be able to receive additional physical and mental health treatment. Through Daybreak, Jo got a job, and after years of retreating inward, she began regaining confidence in herself, growing socially with her Daybreak peers, and saving money for her future.
Jo's journey is far from over, but with the opportunity to grow in a place of healthy support and guidance, she is optimistic about what she will accomplish.
*Name changed to protect confidentiality