G.I.R.L.S. Story
Lives Transformed: G.I.R.L.S. Program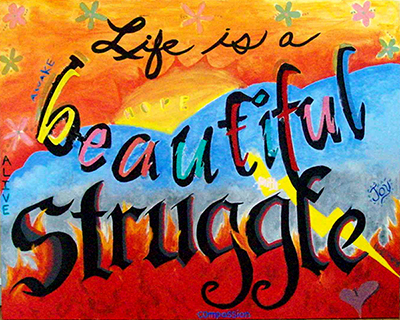 Ann* is a local high school student who had been experimenting with drugs and alcohol. Two years ago, her best friend Katie* and another classmate came to a sleepover party at Ann's house, and they all took the drug Ecstasy. What they thought would be a fun time turned into a nightmare, as Katie's body reacted badly to the drug. She first complained of headaches, then slipped into unconsciousness, and died several days later.
Two years later, Ann is living with the horrific memories of that fateful night, wondering if it would have ended differently if she had never taken drugs at all, or had she sought help from her parents, who were sleeping in another part of her family's house through most of the ordeal. It is still hard for her to believe that her best friend is gone.
For her role in Katie's death, Ann was incarcerated in Juvenile Hall and ordered to undergo treatment through StarVista's G.I.R.L.S program. In this intensive program, girls who have substance abuse problems receive counseling and case management services to help them understand the effects that drugs and alcohol have on their bodies, and how the choices that they make affect them and the people around them. Through the G.I.R.L.S program, Ann learned some powerful lessons:
"Back then I never thought twice. Whatever was in front of me, I did. I didn't even think about it. When I did Ecstasy, all I knew was how good it made me feel. My dad had even warned me about drugs, because he had some friends who died from drug overdoses, but I never really thought anything bad would happen… Now, I learned from this program to say no, and none of my friends have offered me drugs since then because they know I'm totally against it. I'm clean and sober now. I always think twice."
Participants in the G.I.R.L.S. Program learn about self-esteem and accountability, and are encouraged to take responsibility for their actions. After Ann successfully completed the requirements of the program, she felt strongly that she wouldn't be able to move on with her life until she was able to talk to Katie's family. With help from her Probation officer, Ann voluntarily initiated mediation with Katie's family, which was a painful but cathartic process for both sides.
Katie's family had gone through many stages in their grief, beginning with the sorrow and anger at their loss, then a desire for retribution. By the time Katie's older sister and caretaker agreed to meet with Ann, not only were they able to reconcile, but they agreed to work together to make sure that the tragic loss of Katie's life would not be in vain. Together, Ann and Katie's sister have begun speaking to other youth about the dangers of drug use.
The two recently spoke to a room full of incarcerated girls in Juvenile Hall, and Katie's older sister had this to say about Ann: "I give Ann a lot of credit, because she contacted me…She told me she made a mistake and was sorry. A lot of people say words are different than actions, but you know what, she said it in words and she's taking action. She's off drugs and she's speaking out to other kids so that hopefully nobody will ever go through what I did losing my sister."
*Names and identifying features have been changed to protect client confidentiality.