Elle's Story
Elle's Story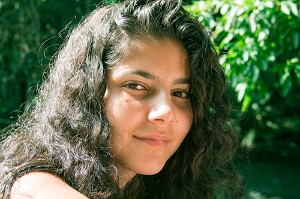 A young teenager, Elle* was facing homelessness when she learned about StarVista's Daybreak program: a program that would give her the confidence and security she needed to transition out of an abusive situation and into her own home.
All her life, Elle had lived with her mother, grandmother, and siblings. While her mother was away from the house working several jobs in order to make ends meet, Elle experienced daily physical and emotional abuse at the hands of her grandmother. The relentless abuse created a sense of worthlessness in Elle, and she became self-conscious, withdrawn, and did not care for herself. Her grades declined as she progressed in school and she became a target of bullying. Elle tried to tell her mother what was happening with her grandmother many times, but Elle's mother did not protect her.
With the support of a school counselor, over time Elle gained the confidence to express to her mother how disappointed she was that she failed to protect her for so many years. Unfortunately, Elle's mother interpreted Elle's input as disrespect and gave Elle only 30 days to leave the home.
It was then that Elle was referred to Daybreak, StarVista's transitional living program. The Daybreak staff listened to Elle's stories of anxiety and abuse and worked with her to provide the emotional support she would need to achieve her goals and work towards independence. StarVista provided Elle the therapy she needed to go through the emotionally tough times she was experiencing and provided the healthy environment she needed to heal.
Before Daybreak, Elle had never had a family dinner nor the opportunity to discuss her day. Elle embraced the family feeling Daybreak provided. She took on the role of being the "chef" in the house and enjoyed making dinners for the house on a regular basis. Through all of the support the program provided, Elle was able to learn how to rely on and trust adults and to care about herself. For example, she sought out staff's support as needed, which improved her confidence level tremendously. Through Daybreak, Elle found a stable management position at a restaurant, learned independent living skills, and saved money. At the end of her time at Daybreak, Elle confidently transitioned into her own apartment. Much more than having the practical wherewithal to create such an opportunity, Elle now has a template for what a positive and safe family home looks like. She knows this will serve her well in her future.
*Names and identifying features have been changed to protect client confidentiality.